Grand Codroy RV-tent Camping Par

k
Route 406, Doyles Station Rd. Doyles
Codroy Valley, NL. CA. A0N 1J0 Ph: 1-877-955-2520
Grand Codroy RV/tent Camping Park
Family Owned & Operated
by Dennis & Alice Keeping
July 5, 2021! We are now in our 25th summer as campground owners!
Canadian borders are open, Thankfully!! We are excited to Welcome you all, it's been a very difficult time for everyone, now lets start to enjoy all the fresh air & wide open spaces that NL has to offer!
We are always open to reservations, daily, weekly or monthly/seasonal!
Feel free to make a reservation, if you have to cancel we understand!
We do have some information on this website that will not be the same this summer due to COVID restrictions such as Screech In's, bus tours & our Red Chair Campfires!
Thank you all for your patience! We do have an abundance in this area of Nature related activities. Come out & enjoy our campground & our area! Nature at it's finest! Stay Safe & Respect Other!
Country Crafts is open with lots of unique hand crafted item, join our Face book page to see lots of picture!
Grand Codroy Campground Welcomes you!
Grand Codroy RV Campground offers you the Best in Fully Serviced Large & Level Big Rig Camping Sites as well as Beautiful Grassy Tenting Sites. We have Wi-Fi that reaches some areas in the Campground as well as Free Hot Showers & Free Firewood, Laundromat, Unique Walking Trail & a Craft Shop that offers all "Made In NL" Crafts!
Grand Codroy RV/tent Camping Park
Aerial view of Grand Codroy RV/tent Camping Park with Grand Codroy River in background!
View of the Wetlands
The Codroy Valley is a Wetland's of International Importance, this area is a very popular Birdwatching area.
Enjoy our Slide Show with pic's taken in our Campground, Our Craft Shop & the surrounding area with all it has to offer. Come stay with us in our Large Level fully serviced sites or in our grassy tenting sites. Take advantage of our Free Showers & Free Firewood as well as Wi-Fi hotspots!
The Codroy Valley & Surrounding area is a Nature Lovers Paradise!
Place cursor over pic to see description. :)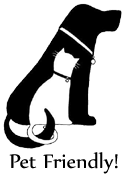 Please note, on this video you see Puffins & Gannets......you will not see them in our area of the Island.......hundreds of other different species though! :)
​
We do see moose :) The video below is just outside our campground gate!
TESTIMONIALS!
We came from "Dallas, TX" to see your wonderful land. Your RV "Resort" is the Best we have stayed at in our nine years of travel. We will tell all we meet along the road of your wonderful Park. We will be back! Thanks alot! D.Koether
If God made Paradise a Campground, this would be it! Laurie & Jim Wallace, Ont.
The finest Showers on the Island! John & Mary
This is our 2nd time at your beautiful campsite. This was our first stop in Newfoundland. We travelled from Grand Codroy to Bauline, Newfoundland...this campsite exceeds tourist expectations, from its beautiful hot showers, free firewood, beautiful scenery & trail, to the kind caring & thoughtful people who run it! Please excuse the pun, you are "Keeping" this place just as your parents would have wanted you to. I'm sure they would be proud of you. Thank you for everything! The Addisons, Kingston, Ontario.