Updated July 23th, 2020....We are now permitted to welcome travelers from the Atlantic Provinces or if there are travelers from other provinces with an exemption from the NL Chief Medical Officer.
You are expected to maintain social distancing & stay within your own "Bubbles"!
We look forward to being your Host & assuring a safe & happy visit while enjoying all that nature has to offer! Stay safe! We have lots of room...however, we like to have an idea as to when you are arriving so we will be expecting you!
Some information on this website will not be relevant this summer season (Screech In's etc) due to Covid 19......we will update with more accurate info as we settle into our "New Normal" ...thank you for your patience!
The trailer rental that we have in the campground will not include the bedding, pillows or towels for this summer, you will need to bring your own, everything else is there....or if you arrive without something don't hesitate to ask!
Country Craft Shop will not be open this summer, until we are comfortable opening again we have an online shop set up......
PS.......Cod Fishing is now open, refer to the info on here &/or contact Chris for more info 709-695-6764 :)
Grand Codroy Campground Welcomes you!
Grand Codroy RV Campground offers you the Best in Fully Serviced Large & Level Big Rig Camping Sites as well as Beautiful Grassy Tenting Sites. We have Wi-Fi that reaches some areas in the Campground as well as Free Hot Showers & Free Firewood, Laundromat, Unique Walking Trail & a Craft Shop that offers all "Made In NL" Crafts!
Enjoy our Slide Show with pic's taken in our Campground, Our Craft Shop & the surrounding area with all it has to offer. Come stay with us in our Large Level fully serviced sites or in our grassy tenting sites. Take advantage of our Free Showers & Free Firewood as well as Wi-Fi hotspots!
The Codroy Valley & Surrounding area is a Nature Lovers Paradise!
Place cursor over pic to see description. :)
Please note, on this video you see Puffins & Gannets......you will not see them in our area of the Island.......hundreds of other different species though! :)
​
We do see moose :) The video below is just outside our campground gate!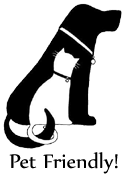 TESTIMONIALS!
We came from "Dallas, TX" to see your wonderful land. Your RV "Resort" is the Best we have stayed at in our nine years of travel. We will tell all we meet along the road of your wonderful Park. We will be back! Thanks alot! D.Koether
If God made Paradise a Campground, this would be it! Laurie & Jim Wallace, Ont.
The finest Showers on the Island! John & Mary
This is our 2nd time at your beautiful campsite. This was our first stop in Newfoundland. We travelled from Grand Codroy to Bauline, Newfoundland...this campsite exceeds tourist expectations, from its beautiful hot showers, free firewood, beautiful scenery & trail, to the kind caring & thoughtful people who run it! Please excuse the pun, you are "Keeping" this place just as your parents would have wanted you to. I'm sure they would be proud of you. Thank you for everything! The Addisons, Kingston, Ontario.