Grand Codroy RV-tent Camping Par

k
Route 406, Doyles Station Rd. Doyles
Codroy Valley, NL. CA. A0N 1J0 Ph: 1-877-955-2520
Grand Codroy RV/tent Camping Park
Family Owned & Operated
by Dennis & Alice Keeping
1-877-955-2520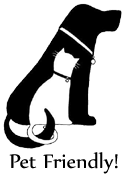 Screech -In's & Bus Tours!!!

Our Campground cater to large groups.....Caravans. These groups often are interested in taking in the areas by Chartered Bus. As we have a local Company that offers this service we can contact them for you & make the arrangements for the day long tour of the Codroy Valley & the Southwest Coast. Alice will be happy to provide you with Step On Guide Service to make your day more informative & enjoyable. The day includes a lunch at a local Restaurant as well as a visit to a very unique Granite Lighthouse. If you are traveling with a small group, call & inquire about the possibility of arranging a tour that would be perfect for your group. With the large groups we also do Screech In's (a traditional ceremony whereby you are sworn in as an Honourary Newfoundlander! :) & if we are given enough notice we may be able to arrange something for your smaller group! Or if you are setting out on your own be sure to have one of our handy-dandy Tourist Guides provided for your convenience by our Campground-this gives you step by step Self Guided Tours of the whole Southwest Coast & it has lots of great information on the whole province ......even has a few good old Newfie Jokes! :)
Our Music & Friends Building!
In our Music & Friend Building (which gets it's name from a Newfoundland song) provides a cozy athmosphere for our Screech In's or just for visiting musicians to Jam! Groups also use this building to hold their suppers, meetings etc.
As you tour around the area you can visit beautiful white sandy beaches where you can walk for hours & explore the natural beauty of our wonderful Province, enjoy the Fresh, Salt Air & take in the relaxing sounds of the ocean as you gather unique shells & pieces of driftwood!
you can visit 4 different lighthouses while staying in our Campground...this Unique Granite Lighthouse is one you won't see anywhere else....This lighthouse & it's Unique surroundings will captivate you & you will be drawn to a time when Families lived in this very structure!