Grand Codroy RV-tent Camping Par

k
Route 406, Doyles Station Rd. Doyles
Codroy Valley, NL. CA. A0N 1J0 Ph: 1-877-955-2520
Grand Codroy RV/tent Camping Park
Family Owned & Operated
by Dennis & Alice Keeping
1-877-955-2520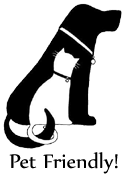 Newfoundland
Codroy Valley Travelers Guide.

Click on the PDF file & you will get the 2023 edition. You can print it to be prepared for your stop in this area.....or wait & you will get a copy when you arrive at our campground! :)
This is an annual publication printed by our campground every year. The contents of this publication pertains primarily to the Southwest Coast of the Island, however, you will find lots of info in it that will be helpful for you as you travel throughout the province. Also you will find some Newfoundland jokes, songs, puzzles, things you shoud know, etc!
Then on the back of it you will see that there are a number of Campgrounds advertised on here....the first one is actually in Nova Scotia & is only 3 miles from the NL Ferry.....the others are scattered all over the Island! These campgrounds advertise on here & we appreciate their support & are happy to point them out to you. You can find what amenities they offer as well as how they are rated by Camping Select (how many stars) by going to the page that they are on in the NL Travel Guide or the Provincial website NewfoundlandLabrador.com
We will provide you with a copy when you visit....or you can pick them up in any place that has advertised on here ........... you may see them anywhere on the Island!!:) If you have one you are finished with, please pass it on!!
​
​
2023 Codroy Valley Travelers Guide
This is the site map for our campground!
3 service sites are numbered from 1-38
2 service sites are numbered from 39-69
Tenting sites are letters from A-I
The Codroy Valley is well know to Birders ...this is the Birding Hotspot map & list of birds you could see at these different locations.