Grand Codroy RV-tent Camping Par

k
Route 406, Doyles Station Rd. Doyles
Codroy Valley, NL. CA. A0N 1J0 Ph: 1-877-955-2520
Grand Codroy RV/tent Camping Park
Family Owned & Operated
by Dennis & Alice Keeping
1-877-955-2520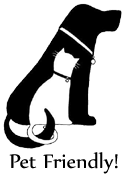 If

you see "Grand Codroy Provincial Park" on any Google maps; there is a small piece of land still owned by Provincial Parks that juts out in the river!!
Grand Codroy RV/tent Camping Park is

NOT A PROVINCIAL PARK.

.......it is a privately owned park!!
Grand Codroy RV/tent Camping Park is not set up to make your reservations through an online service, however, if you e-mail us directly below , we reply quickly! Or phone 1-877-955-2520
Our Rates for 2023
Serviced Sites:
$43. per night
$258. per week
(Depending upon availability when you reserve or arrive weather you are able to get a site with sewer on your site or if you have to use the dumping station.)
Tenting/Unserviced sites $28 per night. $168. per week.
Note: For tents only.
​
For a Seasonal Price Please contact us to inquire!
All prices are tax included.
​
​
​
​
​
​
​
​
​
*** NO PAYMENT REQUIRED until you arrive (if by chance you receive an email requesting any payment, please ignore!)
​
*** Please advise us if you are unable to keep your reservation, we understand when you cannot, we are upset if you don't show up & we don't hear from you!!
​
**Required Info when making a reservation:
-Date of arrival,
-number of days stay, ......refer to the page on this site "Our Publication", You will not be sorry to have an extra day to explore & to see all the unique & beauty this corner of the Island has to offer!!! You can even print your copy from the PDF file to bring along with you ...however, we will be giving you one when you arrive...an extra special area to spend some time exploring!
-Size of unit that you are camping in,
-If you are coming off the ferry or if you are already on the Island?
Also........Its always nice to know how you found out about us! :)
We look forward to hearing from you!
​
​
Trailer Rental on site: (Please email or call for price 1-877-955-2520 )
Interested in camping & don't have a camper? Inquire about renting one that is located in our campground. (see pics) It is a 29' Springdale Travel trailer. Queen bed plus bunk beds, towels, facecloths, blow dryer provided. All dishes, pots, utensils, etc. Wi-Fi, Fire pit with Free firewood, Reservations required.
**** Please note, we do not providing pillows or any other bedding except a mattress pad & fitted sheet on bed that is changed after each use.
​
Or if you are traveling to NL by air & wish to rent an RV to travel around in........(tell them we recommended them:)
​