Grand Codroy RV-tent Camping Par

k
Route 406, Doyles Station Rd. Doyles
Codroy Valley, NL. CA. A0N 1J0 Ph: 1-877-955-2520
Grand Codroy RV/tent Camping Park
Family Owned & Operated
by Dennis & Alice Keeping
1-877-955-2520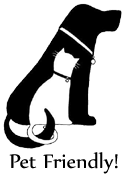 Cod Jigging ....Adult $70. each.
Children under 10....... $25 each.
(cleaned & filleted)!
Shark Fishing $175. per person, 4 hours of catch & release!
Be sure to tell Chris you found him here!! :)
Contact Chris if you want to have an experience that will provide you with a lifetime of memories........& a tasty meal of fresh cod all ready to cook! Chris offers Cod Jigging tours, in season, out of Margaree as well as Shark Fishing & scenic boat tours.
For more info call Chris at
709-695-6764........tell him you got his info from our website! :)
A1038645-8D8A-4167-9D19-7A34E72742DB
D8EB1946-4DC5-4D10-89D1-EC35EE31A008
75A70D80-DBA8-42AE-9C21-F4661FBF1CD9
Chris1
Describe your image.
Chris5
Describe your image.
Chris8
Describe your image.
Chris6
Describe your image.
IMG_4054
Describe your image.
Chis9
Describe your image.
Birding By Season
Tours With Janice


Recommended by us at Grand Codroy Rv/tent Camping Park
Janice, an experienced Birder, will meet you at our Campground & together you can head out (in seperate vehicles) to some of the best birding spots in the Codroy Valley! Tours are available as a series of single day tours for up to 5 days (6 nights); a single day & half day options are also available. Tours accommodate group sizes 2 to 8 (or 10). We recommend a longer stay to get the most out of your birding experience while enjoying the beauty and fresh air of our area.
Codroy Valley holds the designation as the only *Ramsar site in the Province, The Grand Codroy Estuary Nature Reserve!
​
*Designated at the Ramsar Convention in Iran 1987
Male Ruby Throated Hummingbird!
Pic taken at Codroy Valley Cottage Country by Claudelle Devoe
www.codroyvalleycottages.ca
Photo by Joe Brazil, taken in Grand Codroy RV/tent Campng Park
Photo by Joe Brazil, taken in Grand Codroy RV/tent Campng Park
Photo by Joe Brazil, taken in Grand Codroy RV/tent Campng Park
Photo by Joe Brazil, taken in Grand Codroy RV/tent Campng Park
Photo by Joe Brazil, taken in Grand Codroy RV/tent Campng Park