Grand Codroy RV-tent Camping Par

k
Route 406, Doyles Station Rd. Doyles
Codroy Valley, NL. CA. A0N 1J0 Ph: 1-877-955-2520
Grand Codroy RV/tent Camping Park
Family Owned & Operated
by Dennis & Alice Keeping
1-877-955-2520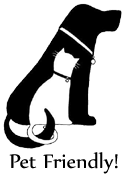 WIN_20180601_08_59_07_Pro
WIN_20180601_16_48_21_Pro
WIN_20180601_08_59_07_Pro
Country Craft Shop!
Bring home Crafts that are truly "Made In Newfoundland & Labrador"! All made by local crafters. Items change depending on what our local crafters produce from year to year!
Our friendly staff will greet you & even help you choose that special gift! If you see & like it, don't wait, it may be gone when you come back!! :)
Or text message here.....
​Our stock consists of:

Knitted goods

-

Lots of Socks both long & vamps, Hats, Mitts,

Sweaters (adult, youth & babies) Scarves, etc

Driftwood arrangements of different sorts as well as wall hangings

Sewing selection of:

Children's dresses, Night Dresses, slippers, Masks, placemats, tea cozies, Surgical hats

Newfoundland Tartan hand made items,

Pot holders, Table Runners, Tote Bags, Dog Collars, Scarves, Pot Holders, Fleece mitts &

Fleece Headbands etc

Aprons & Cloths pin Apron

Quilts, of different sizes & prices!

Christmas Items, tree decorations etc.

Sea Glass pictures

Prints by local Artists.

Hand Crafted

Boats...

Schooners, Long Liners, Draggers & Dories

Jeweler: Labradorite pendants & earrings, other unique earrings & necklaces.

Jeweler Boxes

NL Books & Cookbooks...............etc, etc, etc!!!
​