Grand Codroy RV-tent Camping Par

k
Route 406, Doyles Station Rd. Doyles
Codroy Valley, NL. CA. A0N 1J0 Ph: 1-877-955-2520
Grand Codroy RV/tent Camping Park
Family Owned & Operated
by Dennis & Alice Keeping
1-877-955-2520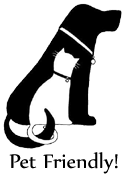 Lat. (N) 47-83457 Lon. (W) 5920471
5 Doyles Station Rd.
Doyles, Codroy Valley NL A0N 1J0
Dear Friends From Away,
(C F A's as we call you.... Come From Away's)!
While visiting Grand Codroy RV/tent Camping Park be sure to take time to spend a day touring the South West Coast. Most people set their sights on Gros Morn & area when arriving in Newfoundland.....this is definitely a must see, however you are missing out on a VERY UNIQUE area by not taking in Route 470! This takes you down along the South Coast as far as the road goes! By doing this & then coming up the TCH (Route 1) & taking in the whole area, up to & including the Codroy Valley, Route 406 & 407....... If you have visions of small Fishing Villages, you will find them here! If you want to see Lighthouses you will find them here, 4 in total including the most unique Granite Lighthouses, that you will not see anywhere else! If you are looking for History of what makes our Province what it is, you will find it here! If you are looking for a Traditional Newfoundland meal & the freshest of fish...pan fried cod, yummmmmeee....you will find it here! If you want to spend some time around a small Town & do a little shopping ....you will find it here! If you want to pick up some fresh fish from an operating Fish Plant, you will find it here! (in Codroy on Route 406)!
If you are here the last weekend in July, take in the Codroy Valley Folk Festival, one of the longest running Festivals on the Island! Check out the Isle au Morts Ann Harvey Days (also the last weekend in July) as well as the Port aux Basques Astrolabe Days (first weekend in August), these events take place every year!
If you want to get to know the locals, stop anywhere & chat with our people.....just make sure to be prepared to "Th​ink Fast....as we tend to Talk Fast!" Be sure to drop in to our Local General Stores, you will surely find something interesting here! If you want to Golf, you can golf here! Bird watching, the best right here! Hiking & walking trails, right here! Bingo, Local entertainment (on Wed nights & Sunday afternoons), we have it all right here!!! Ask us we will be happy to tell you all we know about the area......& we know a lot as we have lived & plan to continue living here all our lives! .............why would we go anywhere else?
Now if you are looking for City Life, sorry, you will not find it here......you best hurry on along if that is what you are looking for! :)
Enjoy your stay in Newfoundland & Labrador!
Happy Camping!
Cheers!
Alice, Dennis, Philip & Derek
We are happy to hear that you will be visiting our Campground!!
Directions for getting to our Campground from the Ferry terminal in Port aux Basques:
When you get off the ferry in Port aux Basques, just follow the traffic! There is only one highway - The TCH (Trans Canada Highway) or Route # 1 (all the same). You will travel for aprox 30 min and then you will come to an ESSO Gas Station on your left. Alongside of it there is an Exit for Route 406 that will get you to our Campground.
HOWEVER, if you continue on up the Highway on Route 1, for one more km you will see a sign, "Doyles Station Road". This road is also on your left and is the best one for you to take...... it is just 1.5km in to our Campground ( our gate then will be on your right). (Be carefull if it is after dark, some people miss our gate because they see the "Laundromat' sign and drive right by looking for the Campground!)
By taking the 406 exit you would get to our Campground, it is just that you will have a sharp turn to contend with and this can be difficult, for large units especially.
If you opt to continue past the 406 Exit .....I stress the one more km because you need to slow down once you pass the 406 and watch for Doyles Station Road. It is a much smaller exit & If you don't be careful you could easily miss it.
In the case that you do miss it - - - you will have to continue on up the highway for about 10 min and you will come to the remnants of a building that burnt down (on your left) just a set of concrete steps remaining, there is no problem to turn there:) When we have reservations we do stay in our office and wait for ferry traffic even if it is late at night - - please do not rush when you get off the ferry - - I like to tell people to pull off and let the big trucks and traffic that are in a hurry to go by, in this way then you can travel more comfortably.
There is a Visitors Information Center about 2 km after you get off the ferry, this is a great place to pull over, the staff there are always very helpful. The highway from the ferry to here is a good highway. Sometimes when you get off the ferry it could be misty rain or fog in Port aux Basques and about 10-15 min up the highway you could run out of it. The weather up this way is usually much dryer. Never hesitate to call us on our toll free number 1-877-955-2520 and we will be happy to help.
We look forward to your visit. Don't make the mistake of Exiting at 407....that is the Longggg way around!!
I know I'm Handsome.....but keep your distance!!